Limited to no vessel opportunities from Cape Town port causing major implications like a build-up of stock in cold stores as fruit is not being loaded out and shipped. Also, trucking fruit up to another port is adding even more costs to the supply chain. Growers are also paying more for fuel, paper, fertilizer, chemicals, and labour. Consumers also have less buying power due to rising costs and worldwide inflation. All and all the overall market conditions remain slow.
This is the first year since the start of the Covid 19 pandemic that Saudi Arabia will allow 1 million international pilgrims to enter the Kingdom of Saudi Arabia to perform Umrah.  Since the global pandemic, only locals were allowed to perform Umrah. This will hopefully increase market sales and have a positive effect on the economy.
1.00 USD = 3.67 AED (Emirate Dirham)
1.00 USD = 3.75 SAD (Saudi Riyals)
1.00 USD = 92.90 BDT (Bangladeshi Taka)
1.00 USD = 77.86 INR (Indian Rupees)
1.00 USD = 15.67 ZAR (South African Rand)
Citrus
Lemon packing from the Eastern Cape is in full swing.  There are about 2 weeks left on the packing of Nova soft citrus and thereafter growers will switch over to the packing of the next soft citrus variety – Nardorcott.
Early Navel packing also is in full swing, and most growers will start packing the early Valencias (the Turkey variety) from next week and will continue into the later Valencia varieties until the end of the season (end of September to mid-October).
Market update
The has been a slight increase in the demand for oranges and lemons from South Africa, especially shipments to Saudi Arabia for Hajj as more Pilgrims are allowed into the Kingdom of Saudi Arabia to perform Umrah.
Market Prices (Dubai and Kuwait)
Pome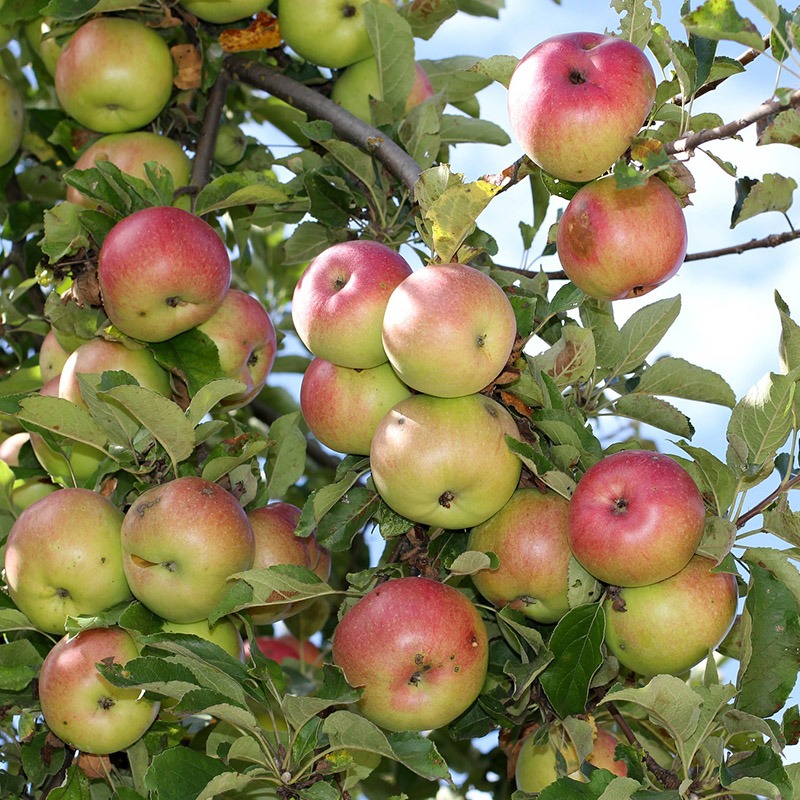 Combined apple shipments from both Chile and South Africa to the Middle East are down by 8% compared to the same time last season.
However, there has been a 13% increase in pears exported to the Middle East from South Africa compared to the same period last season.
Market update
Continued high price levels in the market for Royal Gala apples from Chile and South Africa and Green apples from Italy. There has also been a slight increase in the price of pears from South Africa in the market.
Market Prices (Dubai and Kuwait)
Grape, Stone & Kiwi Fruit
Update on Kiwi Fruit and a market update in the GCC countries
High volumes of Kiwi fruit from Iran are available in the Middle East market at low price levels with very low demand for Kiwi fruit.  The market is also supplied with Kiwi fruit from Italy at low price levels.
Chile volumes exported to the Middle East have increased by 1% on volumes shipped YTD compared to the same period last season.
Market Prices (Dubai and Kuwait)

India / Bangladesh
India
This is the slowest movement of fruit that we have seen in the more than 20 years that we have been doing business in India. Even dropping prices, even more, has not helped with the movement of fruit. The whole chain is full and backed up. Inflation of more than 15% is killing the consumers and there is just no buying power at all. We are in for a tough season
Bangladesh
All Apples/pears/citrus are selling at a loss. In fact, some importers are slowing down on their orders. The extra duties and high inflation have caused sales to slow down completely. Some importers are starting to store fruit in cold stores, which has not happened for a couple of seasons now. This will eventually cause a bottleneck of having too much stock in the market and will cause prices to drop further. Tough season ahead for all.
PPECB Statistics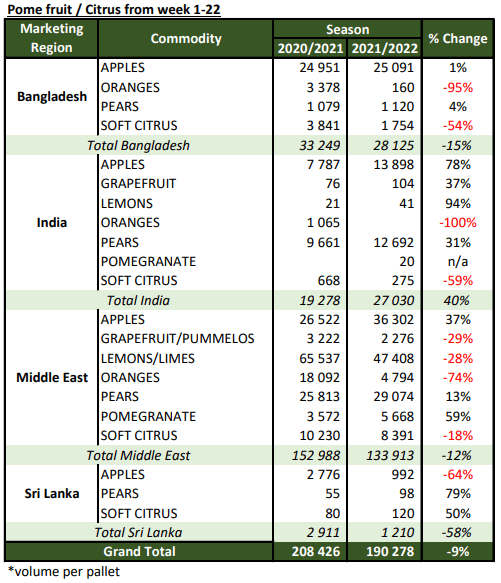 Decofrut Statistics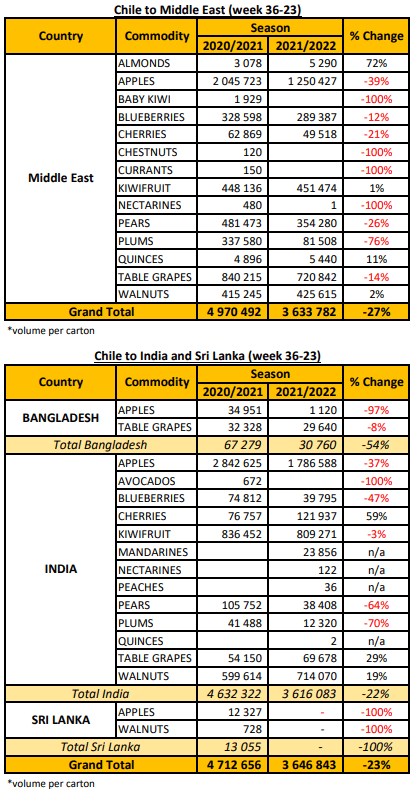 Follow links to our social pages